Swatch Crafts "Fifty Fathom" bioceramic and fishing net collection
In honor of the famous "fifty fathoms" clock
Blancpain this hour It represents a milestone in the world of watchmaking, as it meets all the requirements of underwater exploration and faithfully embodies the essence of a Swiss watchmaking icon.
The Bioceramic Scuba Fifty Fathoms Collection includes five mechanical watches. Each one draws inspiration from Swatch's diving watch collection, SCUBA, and draws inspiration from the mystical world of the deep sea. Each model in this set is a vibrant ode to one of the five oceans and the amazing colorful creatures that call these ocean depths home. This collection is not limited in availability and can be obtained from select Swatch Stores, with a maximum of one hour per person per store per day. Mark your calendar for September 9, 2023 to explore this collection!
Fifty Fathoms Bioceramic Collection, Antarctic Ocean Edition | Photo © Swatch
Unique prints drawn from the ocean's diverse inhabitants
Design of the Bioceramic Scuba Fifty Fathoms collection, the difference in Blancpain And swatch It aims to honor the heritage and innovation of the original Fifty Fathoms watch. Each edition is made from sustainable and durable bio-ceramic, and is available in five colors to distinguish the five oceans: Arctic, Atlantic, Pacific, Indian and Antarctic. Upon closer inspection, the word "Swatch" follows the outer left side of the case, subtly indicating its unique collaboration. The metallic dial features multi-layer color printing to create a gradient effect.
The collection's five colors are inspired by the nudibranch, a sea creature that inhabits the five oceans and is known for its often unusual colors and shapes. he is called, Blue sea dragonalso known as the blue dragon, can be found drifting on the surface of the Atlantic Ocean. Tritonella pili It is found in the Antarctic Ocean, Prota cupariana They are found in the Indian Ocean, and Dendronotos frondosus It is found in the Arctic Ocean. finally, Cromodores Quitiri It can be found in the Pacific Ocean, which is the largest and deepest of the five oceans.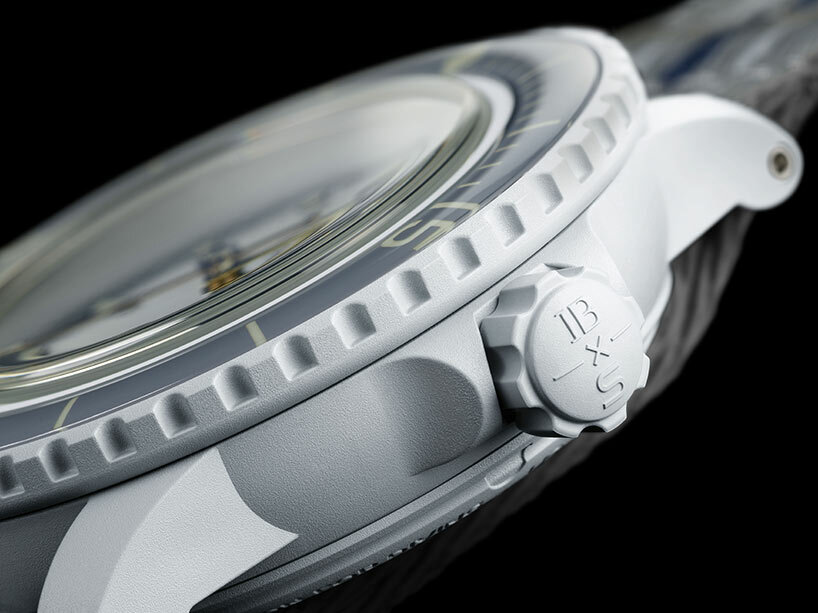 Fifty Fathoms Bioceramic Collection, Antarctic Ocean Edition
Made from recycled fishing nets and bio-ceramic
The collection is manufactured using a bio-ceramic material developed and patented by Swatch. It consists of a unique combination of two-thirds of the ceramic used in fine watchmaking and one-third of bio-sourced materials derived from castor oil. The result is an extremely durable, scratch-resistant product with a satin matte finish. The bioceramic case and dial are paired with bio-sourced glass and a strap made from recycled fishing nets – a tribute to the human impact on the oceans and their ecosystems.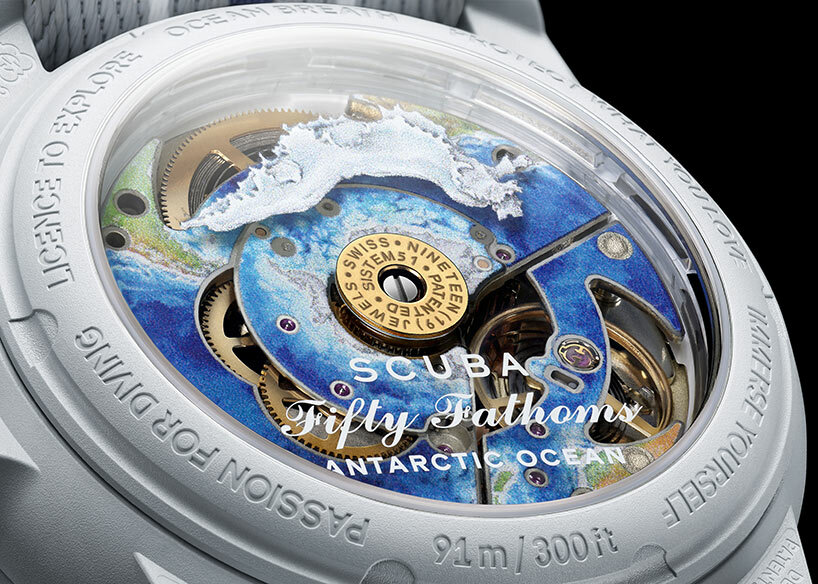 Fifty Fathoms Bioceramic Collection, Antarctic Ocean Edition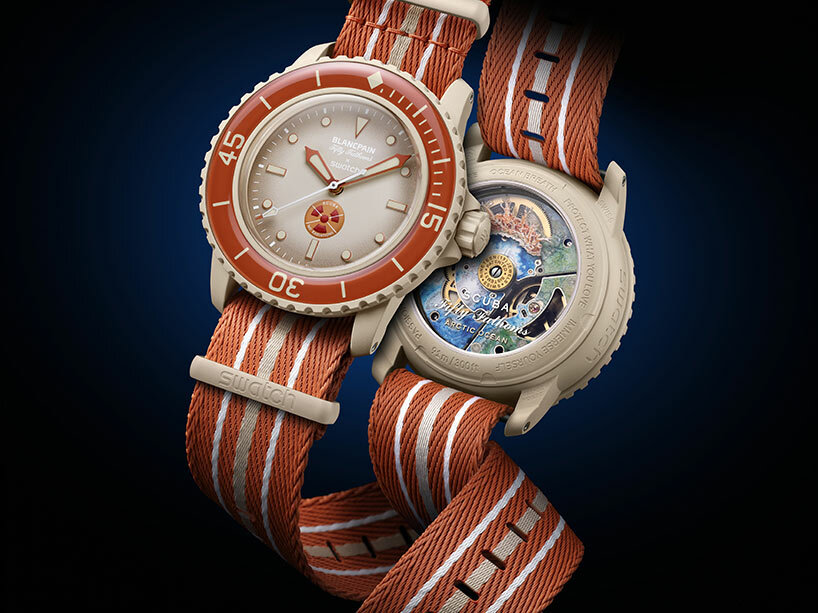 Fifty Fathoms Bioceramic Collection, Arctic Ocean Edition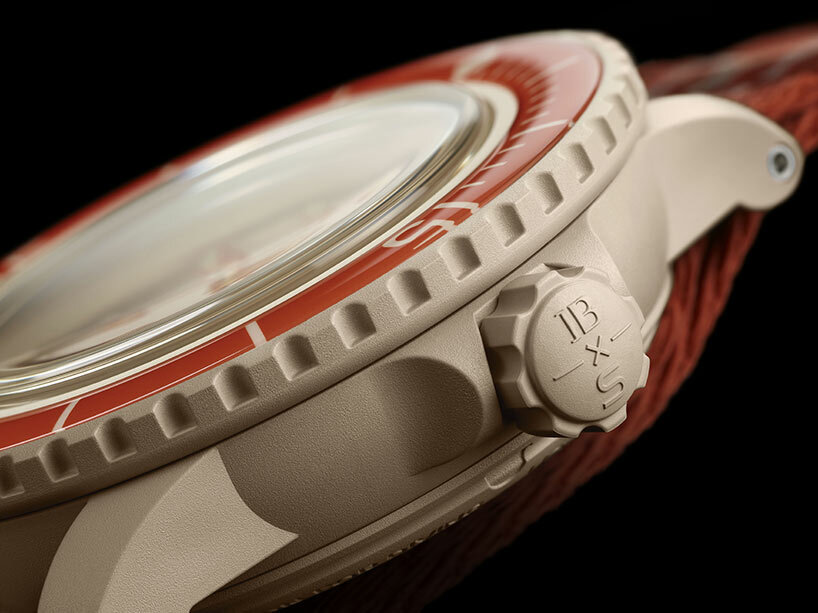 Fifty Fathoms Bioceramic Collection, Arctic Ocean Edition