Our goal is to put India back on the world football map: Arsene Wenger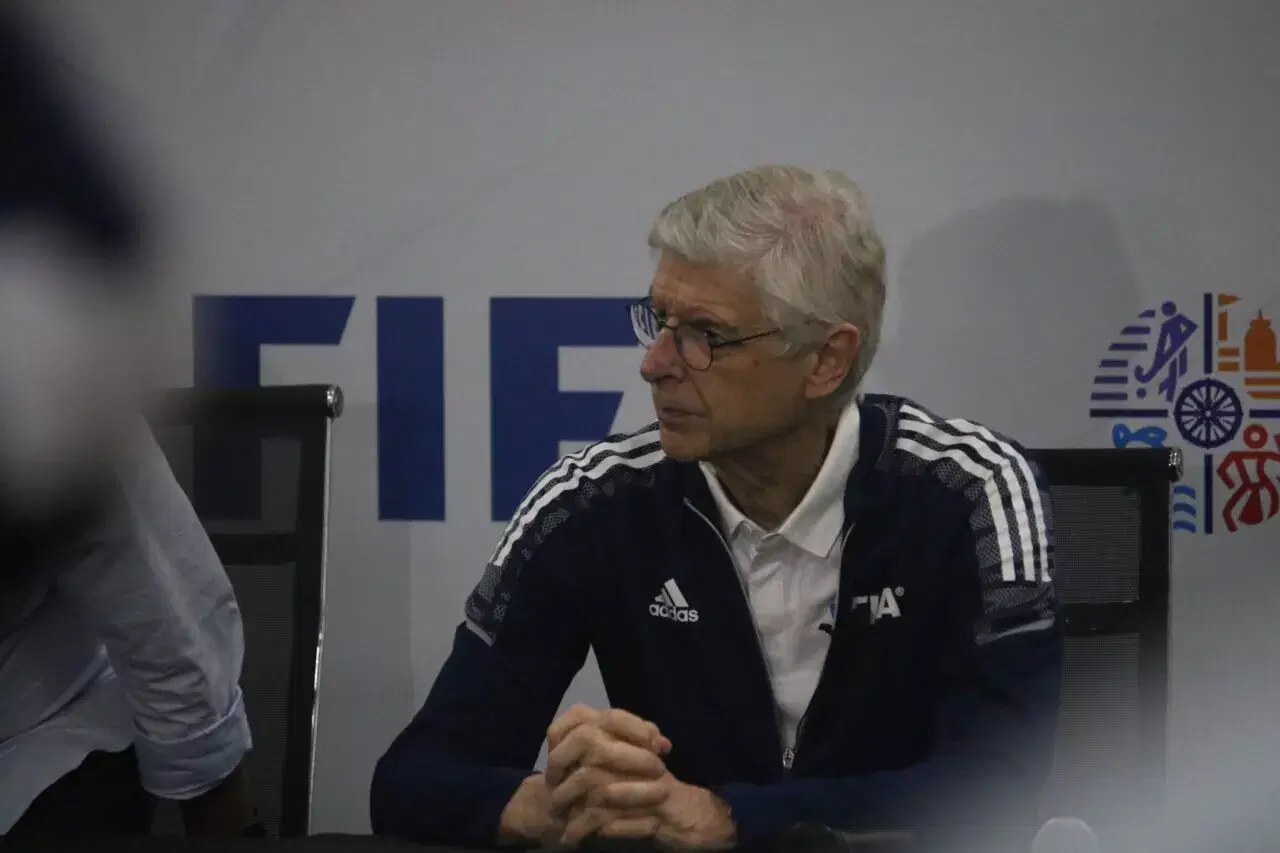 Arsene Wenger is impressed with the facilities and quality of infrastructure available in Odisha.
Arsene Wenger, FIFA's Head of Global Football Development, attended a ceremony in Bhubaneswar, where a memorandum of understanding was signed between the Indian Football Association and the Odisha government. This MoU marks the establishment of AIFF-FIFA Talent Academy at Odisha Football Academy in Bhubaneswar.
In the presence of Mr. Wenger and Mr. Tusharkanti Behera, Odisha Sports Minister, the MoU was signed by Mr. Kalyan Chaubey, President, AIFF and Mr. Venil Krishna, Commissioner and Secretary General, Sports Department. and Youth Services, Government of Odisha.
Arsene Wenger's idea of ​​football culture
AIFF-FIFA Talent Academy is an innovative initiative in India, aimed at providing an enabling environment for the country's aspiring talents to flourish in their respective sports. It serves as a unique platform to nurture and develop emerging athletes, enabling them to reach their full potential.
Mr. Wenger seemed very happy to be in Odisha, India. In addition to praising the resources available to the youth of Odisha, he subtly expressed his confidence in Indian football and expressed optimism about its development and fame in the future.
He said, "I am happy to be in India with my team. I have seen the facilities and quality of infrastructure are great here in Odisha. We have realized that out of 211 countries, most of them do not have real education for the youth. The best countries have good education systems for young children. Therefore, Many children don't even get the opportunity.
"Giving every talent in the world a chance is what our program is all about. To identify talent in India, provide good education and a good level of competition to create great players. We don't know how long it will take, but without education we will remain where we are."
"Our aim is to put India back on the map. No country has more rights than any other to be at the top. Our big effort is to educate children to make them the best they can be. You can't start playing football at 15, you have to start playing football." Five or six years old.
Kalyan Chaubey's vision for India
Mr. Kalyan Chaubey expressed his gratitude to the FIFA President and complimented the Government of Odisha for its unwavering commitment to the development of sports in our country. He also expressed his aspirations to create a formidable football team in the coming years. "I thank the government of Odisha and the President of FIFA for supporting Indian football in every possible way. The result is that the legendary Mr. Arsene Wenger is present in India today," he said.
"It is a very common question to the President of the Indian Football Association when will India play the World Cup at the senior level? Let us take a small step towards the U-17 World Cup. Then they can take the next steps and be one of the greatest players in world football. I have high hopes because of Arsene Wenger through the FIFA and FIFA Academy He added: "We can definitely have our best national team in the Under-17 category in the next three years."
For more updates, follow Khel Now on Facebook, TwitterInstagram, Youtube and join our community on Whatsapp and Telegram.
(Tags for translation) Arsene Wenger