Jets QB Aaron Rodgers has "some personal guilt" over benching Zach Wilson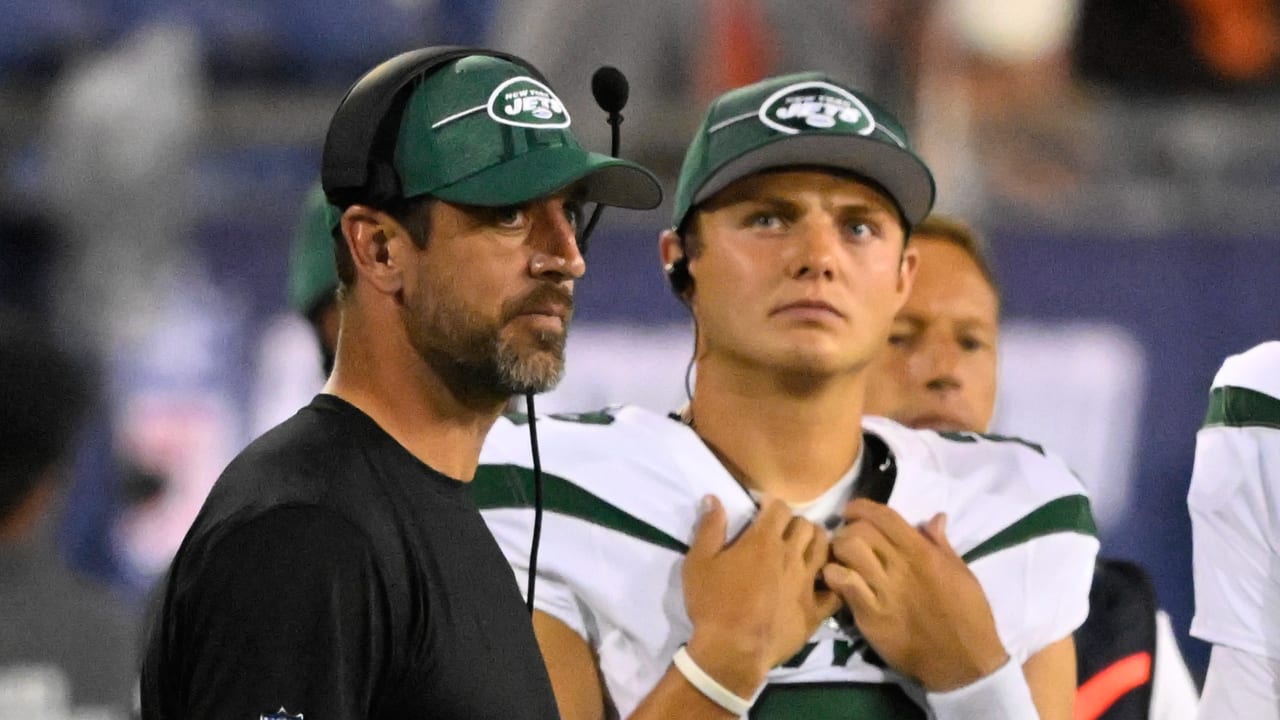 Ineptitude has been the name of the game for New York's offense under Wilson. While their defense ranks 11th in scoring and yards allowed, the Jets sit 30th in both categories offensively through 11 weeks.
The whole process could be better, but Wilson bears a lot of the weight for the unit's flaws. He is tied for last among 34 qualifying QBs in completion percentage (59.2). He's 32nd with a 31.0 QBR.
The third-year pro, a former No. 2 overall pick, has thrown for 1,944 yards, six touchdowns and seven interceptions on the season, with his worst performance of the year — a stink that included just 81 yards passing — resulting in him being benched Sunday against the Bills.
Wilson is now scheduled to be inactive on Friday. Trevor Siemian will serve as Boyle's backup.
Despite all of this, Rodgers remains steadfast that his protégé can still make his mark in the league, and feels responsible for part of Wilson's downfall this year.
"Obviously this was not the way any of us thought things would go," Rodgers said. "It was supposed to be me and my show, and for Zach to learn and watch live, without him having any pressure to go out there and play. So, obviously, this is disappointing. I have some personal guilt about the whole thing. I'm angry that I couldn't From playing, and I get frustrated, you know, if I was there I would feel like I would play well, and there would be different narratives about our team.
"So, I'm disappointed and sad about that, but it is what it is. We're all going to support Tim moving forward, but we're also going to put our arms around Zach and love him because he's a great player." Baby, it's not all his fault. That's the way things go sometimes.
Given the turmoil of the Jets' season — two different losing streaks in three games that led to a 4-6 record and Wilson headed to the bench in favor of Boyle — Rodgers' return may seem redundant.
Of course, he doesn't see it that way.
He confirmed that he would like to move towards training by his birthday, which falls on December 2. Meanwhile, he believes the Jets still have everything to play for.
"We will do our best," Rodgers said. "There have been about 4-6 teams that have made a run over the years. … The season is definitely not over. I'm good. Lots left to play for. I'm excited about where I'm at in my rehab. Things are progressing as quickly as I thought they would."