GoPro Hero 12 Black Launched with HDR, Better Stabilization, Audio Recording via Bluetooth, New Max Lens Mod 2.0
Over the past month, we've seen quite a few leaks about the GoPro Hero 12 Black, including a pre-release listing on eBay. Now, GoPro has officially launched the Hero 12 Black, confirming many of the leaked details, but also revealing several new features. They have also released version 2.0 of the Max Lens Mod ultra wide angle lens accessory exclusively for Hero 12.
One of the main improvements over the Hero 11 is support for High Dynamic Range (HDR) in most video as well as photo resolutions, which will improve overall exposure in complex lighting conditions one typically encounters outdoors. GoPro's HyperSmooth video stabilization feature, now in version 6.0, boosts performance and creates less clipping during use. The new vertical capture mode enables vertical aspect ratios without actually rotating the camera.
The Hero 12 can now wirelessly record audio from devices such as Bluetooth earphones and microphones, making it much easier to record narration and interviews. An improved power management system effectively doubles the continuous recording time, to 70 minutes at 5.3K60. For professional editing, the Hero 12 features timecode sync to allow synchronization of footage from multiple cameras.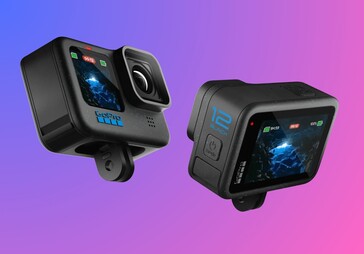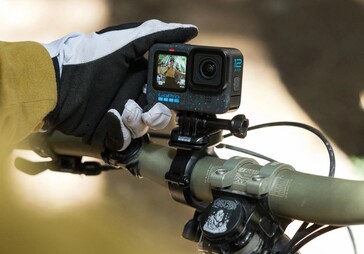 While the physical design is virtually unchanged from the Hero 11, one notable addition is a standard tripod screw mount (aka 1/4-20 mounting thread). While the new Hero 12 adds a number of useful features, at its core, there's no truly groundbreaking upgrade. We get the same 1/1.9-inch sensor that captures up to 5.3K60 video and 27MP photos; Dimensions and weight remain unchanged, as do the lens, two LCD screens, the battery, and the 10m/33ft water resistance rating.
Launched alongside the Hero 12, the new Max Lens Mod 2.0 increases the field of view from 155° to an ultra-wide 177° and can be used at up to 4K60 resolution. Its Max HyperSmooth stabilization system is now available in all video settings. The lens is lighter and smaller, with a "2x more scratch resistant" lens, water resistant to 5m/16ft when mounted, and coated to be waterproof.
You can pre-order the GoPro Hero 12 Black now on Amazon, with shipping starting September 13th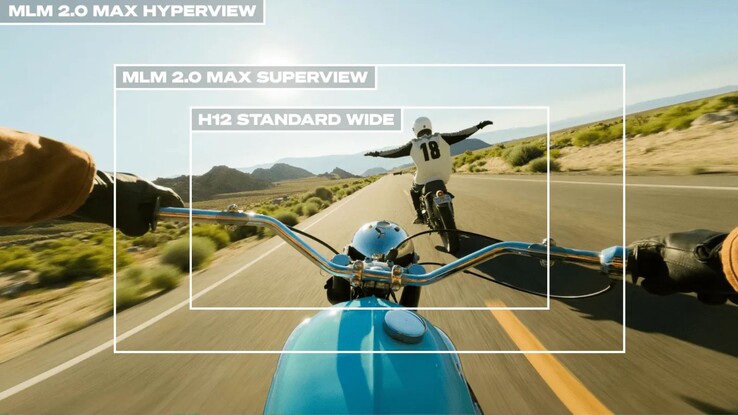 I've always been interested in technology, but it was my passion for music and photography that led me to delve deeper into audio and imaging technology and understand all the tools that amazed me. I hold degrees in electronics engineering and business administration, and worked as a software developer as well as in marketing. Aside from being a musician and amateur photographer, I enjoy reading books, being outdoors, cooking, and lately, jogging.
(tags for translation) GoPro