Fish and Wildlife Calendar, November 20: November 20, 2023 | New release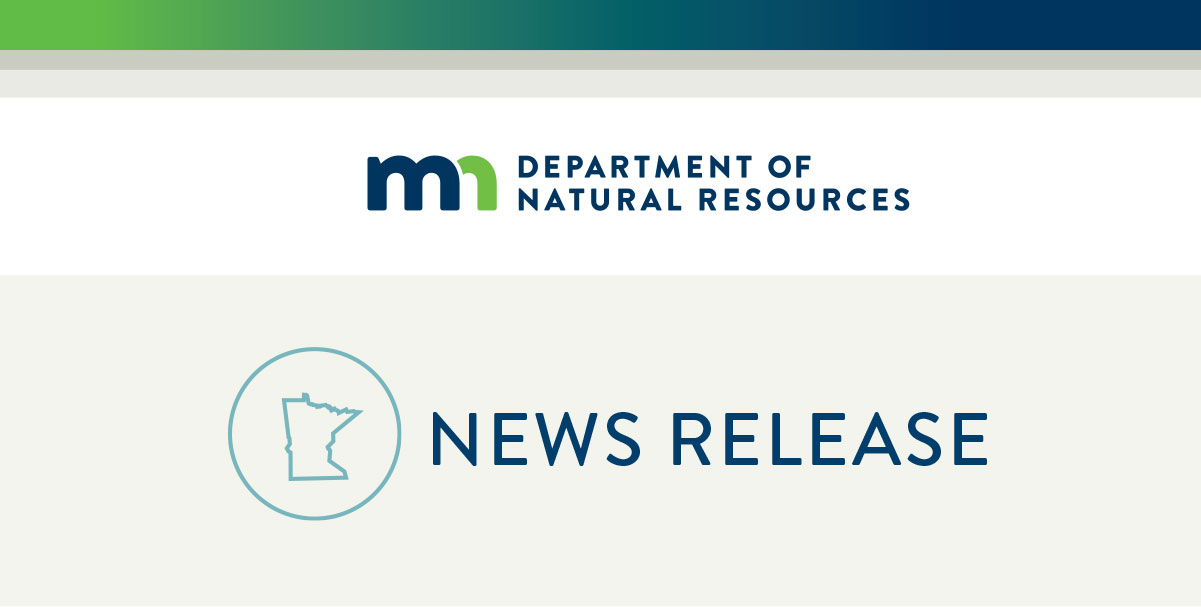 A reminder to anglers about winter fishing regulations for Upper Red and Mille Lacs lakes
Anglers are reminded that the walleye limit on Upper Red Lake has dropped from the five allowed during the open water season to four this winter while the walleye limit on Mille Lacs Lake will remain at one.
The Upper Red Lake bylaw went into effect on November 1. Anglers fishing the state waters of Upper Red Lake can keep up to four walleye with one longer than 17 inches. Starting Friday, December 1, Mille Lacs Lake anglers can keep one walleye 21-23 inches long or one longer than 28 inches.
The Minnesota Department of Natural Resources sets winter regulations for these lakes after completing annual fall population assessments. Results from Upper Red Lake showed a very strong walleye stock level and a high overall catch rate, especially near-mature walleye. Mille Lacs results found slightly lower numbers of walleye than in 2022. But the continued strong presence of walleye born in 2013 and 2017 and acceptable numbers of walleye born in 2021 and 2022 indicate Enough younger fish to keep the population sustainable as they mature and reproduce to replace fish caught by anglers.
Complete winter fishing regulations are available on the Upper Red Lake Regulations webpage and the Mille Lacs Lake Regulations webpage.
Hunters can find CWD test results online
Hunters can check the Minnesota Department of Natural Resources website for chronic wasting disease test results on deer they harvest. The site also displays statewide CWD testing results, summary statistics, and specific locations of deer that have tested positive. Any additional deer harvested during Minnesota deer seasons that test positive for CWD will be reported on the CWD Results page. The DNR will also notify any hunter who harvests a positive deer directly. The DNR relies on hunters to provide samples to assist in disease surveillance and appreciates everyone who submits samples.
Minnesota DNR webinars focus on the interesting plant disease, the emerald ash borer
The Minnesota Department of Natural Resources invites people interested in wildlife and outdoor skills to view the fall program schedule for the Minnesota Outdoor Skills and Stewardship Series.
In a webinar on Wednesday, November 22, plant expert Sam Guida will discuss galls, knotweed, brooms, and other interesting plant diseases. One example is galls, which are insect homes hidden inside plants, like the ping-pong ball-sized clumps that typically appear on goldenrod. Learn how to discover these things and find an amazing world.
In a webinar on Wednesday, November 29, Rachel Dube, a forest health specialist with the Minnesota DNR, will share information about the emerald ash borer and its impacts on our communities and forests. Dube will also cover how property owners can prepare for and control the emerald ash borer and how to manage a healthy forest in the face of this pest.
The Minnesota Outdoor Skills and Supervision Series webinars are free and offered throughout the year, although registration is required. Visit the Minnesota DNR's Outdoor Skills and Supervision webpage for the registration portal, more information about upcoming webinars and recordings for past webinars.