Colts waive LB Shaquille Leonard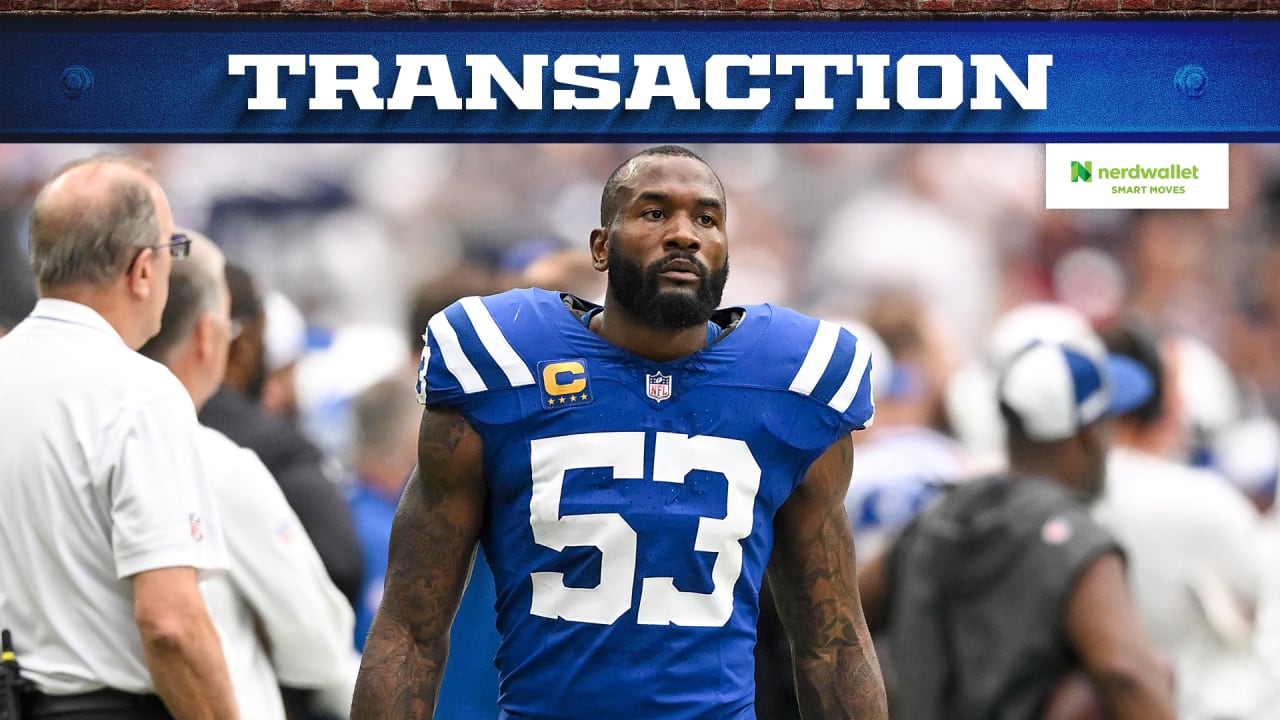 "Colts Nation will always remember The Maniac's palpable energy on the field with every tackle, interception, punch-up and fumble recovery," said Jim Irsay, Colts Owner and CEO. "Off the field, he is a servant leader and has helped many families in both his hometown and the Indianapolis community. We are grateful for Shaq and the contributions he has made to our organization. We wish him and his beautiful family the best."
Leonard, a three-time first-team AP All-Pro, three-time Pro Bowler and 2018 AP Defensive Rookie of the Year, underwent procedures in 2022 to address a nerve issue during last season and only appeared in three games. He returned for 2023 and started nine of the Colts' 10 games, but was limited to playing primarily first and second.
In 2023, Leonard was on the field for just under 70 percent of the Colts' defensive snaps. Before his surgeries, Leonard played more than 95 percent of the Colts' defensive snaps.
The Colts selected Leonard with the 36th overall pick in the 2018 NFL Draft, and the South Carolina product made an immediate impact. Leonard set a Colts record with 163 tackles in 2018 and added two interceptions, four forced fumbles, 12 tackles for loss and seven sacks. Leonard had five interceptions in 2019 and in 2021 he led the NFL with eight forced fumbles.
"Shaq is the ultimate contender and has been a fan favorite since arriving as a rookie in 2018," general manager Chris Ballard said. "We are extremely grateful for his contributions to the team and the city of Indianapolis over the past six seasons. We wish him the best and he will always remain a valued member of the Horseshoe."
But while earning his third AP All-Pro nod in 2021, Leonard struggled with ankle soreness all season, mockingly describing his ankle as "calloused" when asked how it felt. He underwent the first of two procedures in June of 2022, and returned for the Colts' fourth game of the season, but suffered a concussion that sidelined him for the next three games. Leonard appeared in two more games before undergoing season-ending surgery in November.
Over nine games in 2023, Leonard has 65 tackles and two for loss.
"I am grateful for the energy Shaq brings to our team on a daily basis," said head coach Shane Steichen. He added, "He is a competitor and a leader who is respected among his teammates. I wish him all the best."
Leonard was the Colts' 2022 Walter Payton Man of the Year Award nominee and the Ed Block Courage Award.